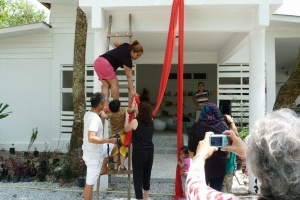 13 Apr

We're Open For Business!!
We're Open For Business!!
Tomorrow marks a week since we've opened for business and we've had some wonderful folks come through our doors.
Our small pre-opening celebration with friends and family was a blast. Even our Chairman, the almost-five-year-old Kaeden was in top form. He braved a tall ladder to help me hang the traditional red cloth above our entrance on April 1.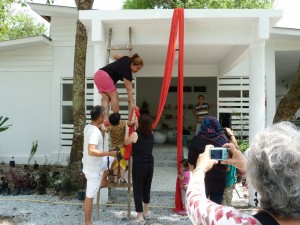 Since then, several guests – familiar and new – have graced our property, all bringing their own special brands of charm to the place.
We've even been featured in Langkawi Gazette (www.langkawi-gazette.com)!
So come on over and pay us a visit!
Rooms are still on 20% discount till end June. And our restaurant fatCUPID is one of the few eateries in the vicinity that is open for breakfast bright and early from 8 am